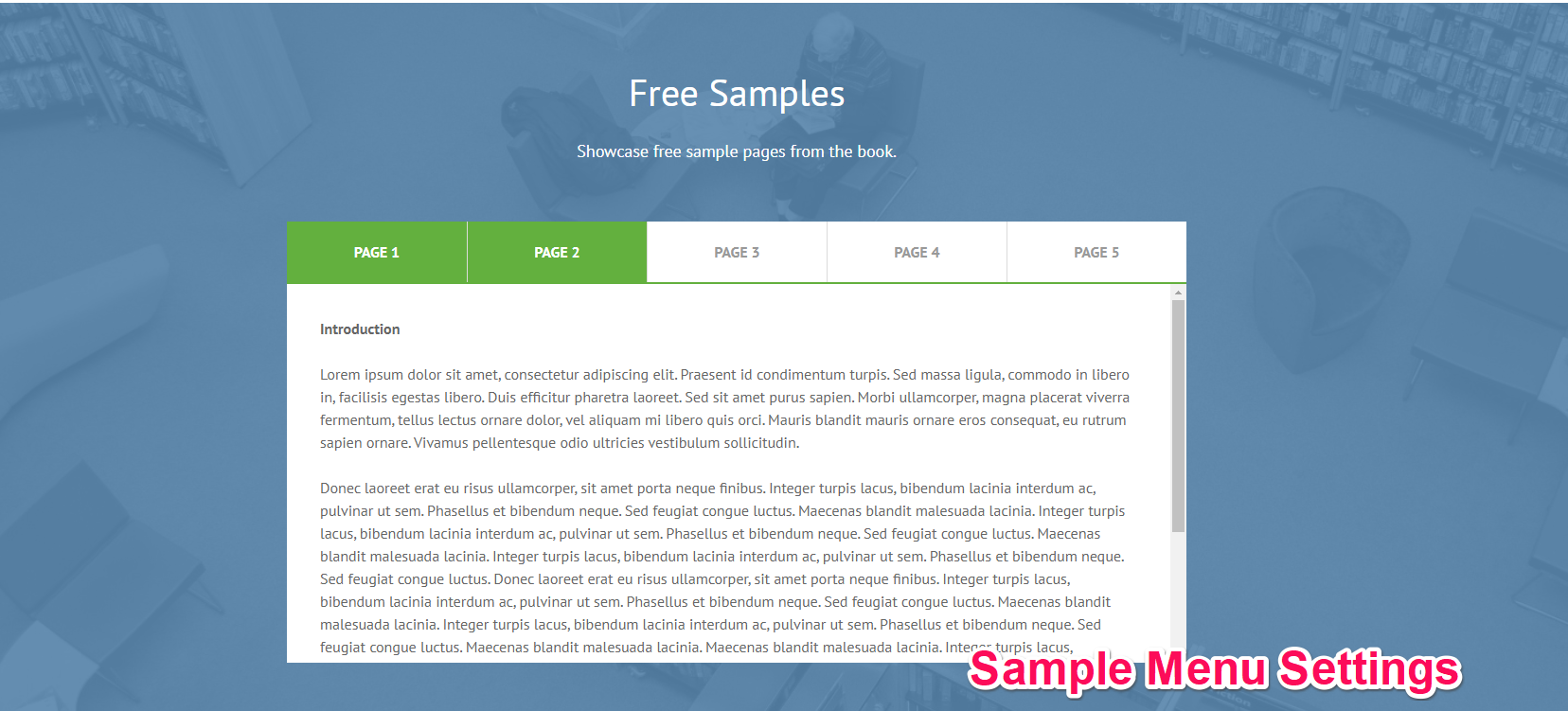 Please follow the following steps to configure Sample Menu Section:
Go to Appearance> Customize>Home Page Settings>Sample Menu Settings
Check Enable Sample Menu to display it on the homepage
Enter Sample Menu Section  Title and Sample Menu  Section Description.
 Select Post One, Post Two, Post Three, Post Four, Post Five.
The Content of the selected posts will be displayed on the tabs.